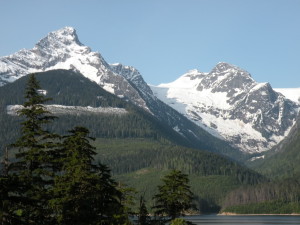 Sometimes I set goals for myself that seem insurmountable at first blush, but I've found that the best strategy is to chip my huge goals down into more easily attainable Sub-goals. After two weeks, I have read many books, blogs and articles, and I have a list of goals that looks something like this:
Release Smoke and Mirrors CD
Build better website landing page
Build better Facebook fan page
Post to Facebook fan page at least once a day, preferably toward the evening.
Post to Twitter more than once a day, maybe three times.
Order Business Cards
Play at open mic nights around town.
When playing open mics around town, pass out the business card, ask that people take pictures, and ask that they get on the mailing list.
Naturally, these goals have several sub-goals that need to be completed in order for them to be considered complete. When I completed my list of these long-term, over-arching goals, I found them to be a bit overwhelming, so I created a list of sub-goals for each goal that listed each little thing I would need to do in order to complete the huge master goal. For example, that first goal, "Release Smoke and Mirrors CD" has several mini goals that need to be accomplished in order for the CD to be released. This is what they look like in a bulleted list:
Release Smoke and Mirrors CD
Choose 10 or eleven tracks to include on the album
Mix those 10 or 11 tracks
master those 10 or 11 tracks and render them to 16bit/44.1k
Decide which packaging to go with. Jewel cases? Digipacks? Sleeves?
Request price quotes from several online CD manufacturing companies, in my case, for a quantity of 100.
Make sure the price includes a UPC code and shrink wrap.
Download Templates from CD manufacturing website.
Decide on cover art, font and layout
order CDs.
Get Square (www.square.com) to process credit card orders when no one has cash
Now I have a fairly clear road map that is much easier to insert into a daily "to do" list. I can use the momentum of accomplishing these smaller goals to drive the inspiration engine that will help me to get through the rest of the sub-goals, and therefore, complete the Master Goal itself.
Let me know what you think! Email me at: seth@sethburrows.com