You know it's going to be an interesting thrift store experience when they price things by the pound. While sifting through the Stephen King books, polyester pants, random mismatched golf clubs and orphaned carafes from long dead coffee makers, I stumbled upon a stack of records. I sat down on the ground and began the arduous task of flipping through sleeve after sleeve of Jim Nabors and alas, Englebert Humperdink (how is it that he sold so many records?), I saw the sky-blue corner of this record peeking out from the mildewed and abandoned classical box sets: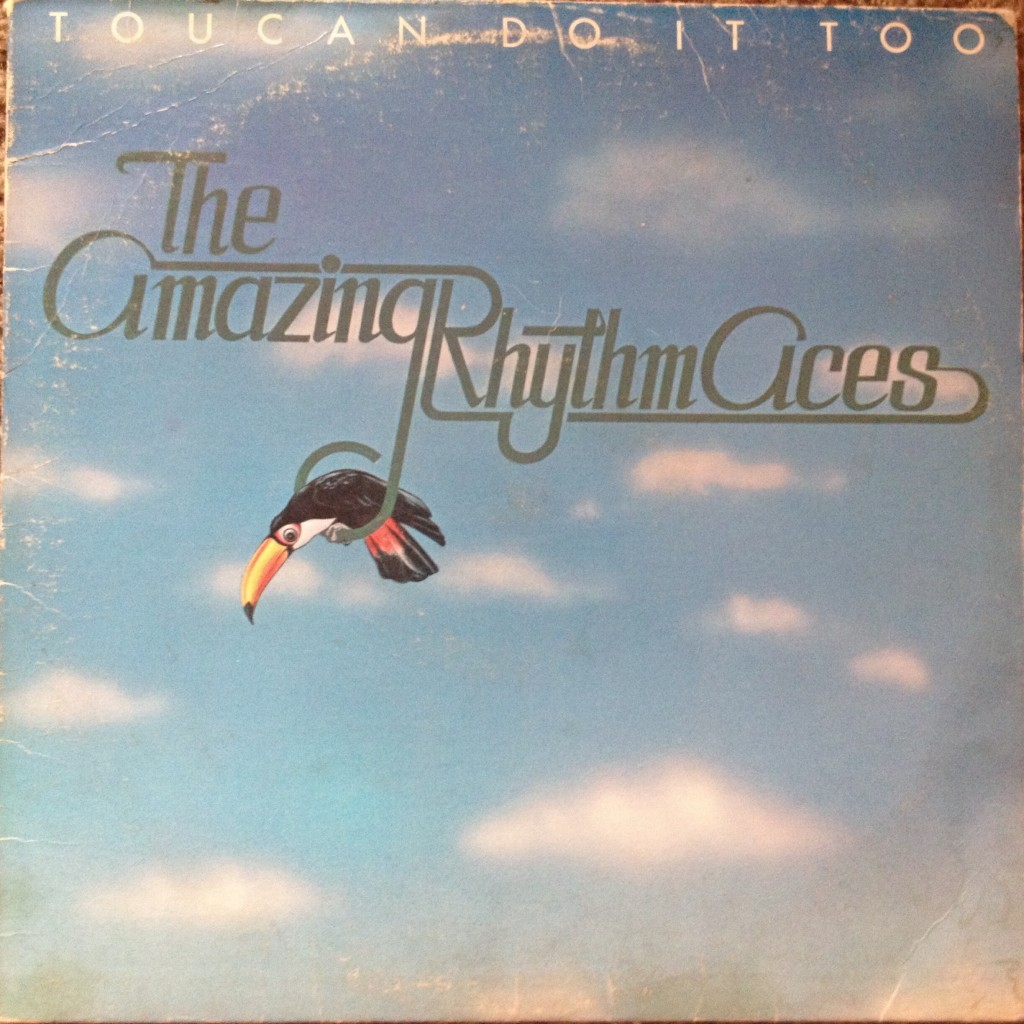 The sleeve has a little water damage, the inner sleeve that I bought with it was actually from a Joan Armatrading album, and the record has a few surface scratches that don't affect the playability.
If you've never heard of this band, you're really missing out. They are a kind of soul-country-bluegrass hybrid. Russell Smith sings, plays rhythm guitar, and writes the majority of the songs, Butch McDade sings and writes two songs, and plays drums, Jeff Davis plays bass, Billy Earheart plays organ, James Hooker plays all other keys and Barry Burton plays lead guitars and engineers.
Lots of soul here, and  5 songs, "Never Been to the Islands," "Living in a World Unknown," "Everybody's Talked Too Much," "Who's Crying Now," and "Two Can Do It Too" made it into the Papa Burrows Amazing Rhythm Aces Mixtape.
"Two Can Do It Too" bis my favorite thing on this record. It's funky and cool, with lots of tasty electric piano.
Find it. Love it.