I started buying vinyl before I even owned a turntable. I would go to record stores and browse through the stacks and find the odd Amazing Rhythm Aces or Rodney Crowell record and buy it, because it was cool and old, and at a price of one dollar, it beat having to spend ten dollars on an MP3 that didn't even sound good.
I bought things at thrift stores that I thought were cool, flipping through sleeve after sleeve of Englebert Humperdink and Mitch Mitchell and Andy Williams and Tennessee Ernie Ford and Guy Lombardo. It can be a little hard to take most of the time. Every once in a while, though, a sleeve that you recognize pierces through the dark, mildew scented shelves, and you find something that you remember and relate to.
I found a decent modern turntable about a month ago, replaced its broken needle with one I ordered from an eBay supplier, got a cheap mixer from another eBay auction, and after rummaging through my garbage bag full of cables and finding the right connectors, I was able to hear my vinyl for the first time. I was in business.
Last week, I found this one, among a few others sitting on the bottom shelf of a thrift store shelf, just waiting for me to find it: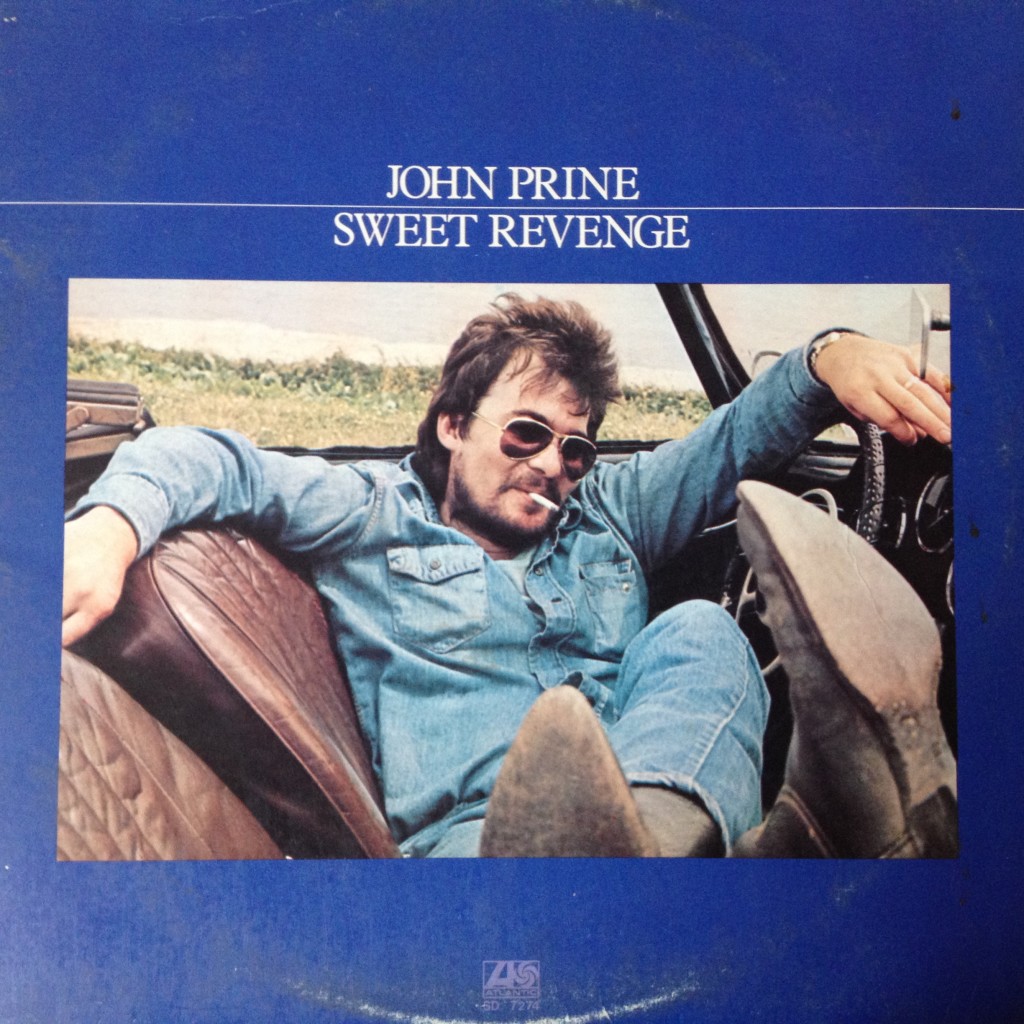 I have a theory that all music worth listening to was created in 1972 and 1973. This is one of those records. It was produced by Arif Mardin, it has Reggie Young, Steve Goodman and Kenny Malone playing on most of it, and it has 4 songs on it that made my father's "John Prine" mixtape that he would play as we made the long, hot and mostly uncomfortable drive from Breckenridge, CO to Wichita Falls, TX every summer to visit my Grandparents. This record has the Papa Burrows seal of approval.