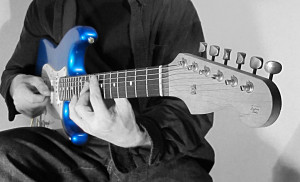 I have 19 years experience teaching guitar and theory to students of all ages. If you are in the Bend, Oregon area, I teach lessons at my home or yours.  I am also available for remote lessons using Skype or Google Hangouts.
Topics include:
Ear training
Transcription
Improvisation
Chord Vocabulary
Scale Vocabulary
Tone
Time/Metronome Tricks
Recording
Composition
Standard Tune Repertoire
Please email me at seth@bendjazz.com for availability and rates.
Here's what past students say:
"A skilled musician doesn't always an exceptional teacher make. Thankfully, Seth is both. Seth is an attentive and patient teacher who tailors instruction to an individual's goals while keeping the process of learning challenging and fun. For me, that means just enough music theory and foundational skills to get me playing jazz and the blues… the music I love."
– Brigitte L.
"The best guitar instructor I've ever experienced."
–  David C.