This week, I decided to visit my local record store and actually buy something this time. Last time I was in there, it was about a week and a half ago, and I found some things that I wanted, but I decided to think about them for a week, instead of impulse buy about 20 records.
I have a rolling wantlist that I keep that mainly consists of songwriters I admire, so I'm always looking for Guy Clark, Kris Kristofferson, Lee Clayton, and people of that caliber. I went back in this week for two specific records by Hoyt Axton, and ended up getting only one of those. That record is the one I want to talk about here.
The record I bought that I really wanted is from 1976 and Is called "Fearless," named after Hoyt's St, Bernard, This record had an amazing cast of L.A. session musicians on it, including Jim Keltner, Larry Carlton, Jeff Porcaro, Dean Parks, Tom Scott, Hank DeVito, Michael Omartian, James Burton, Joe Sample, and George Clinton.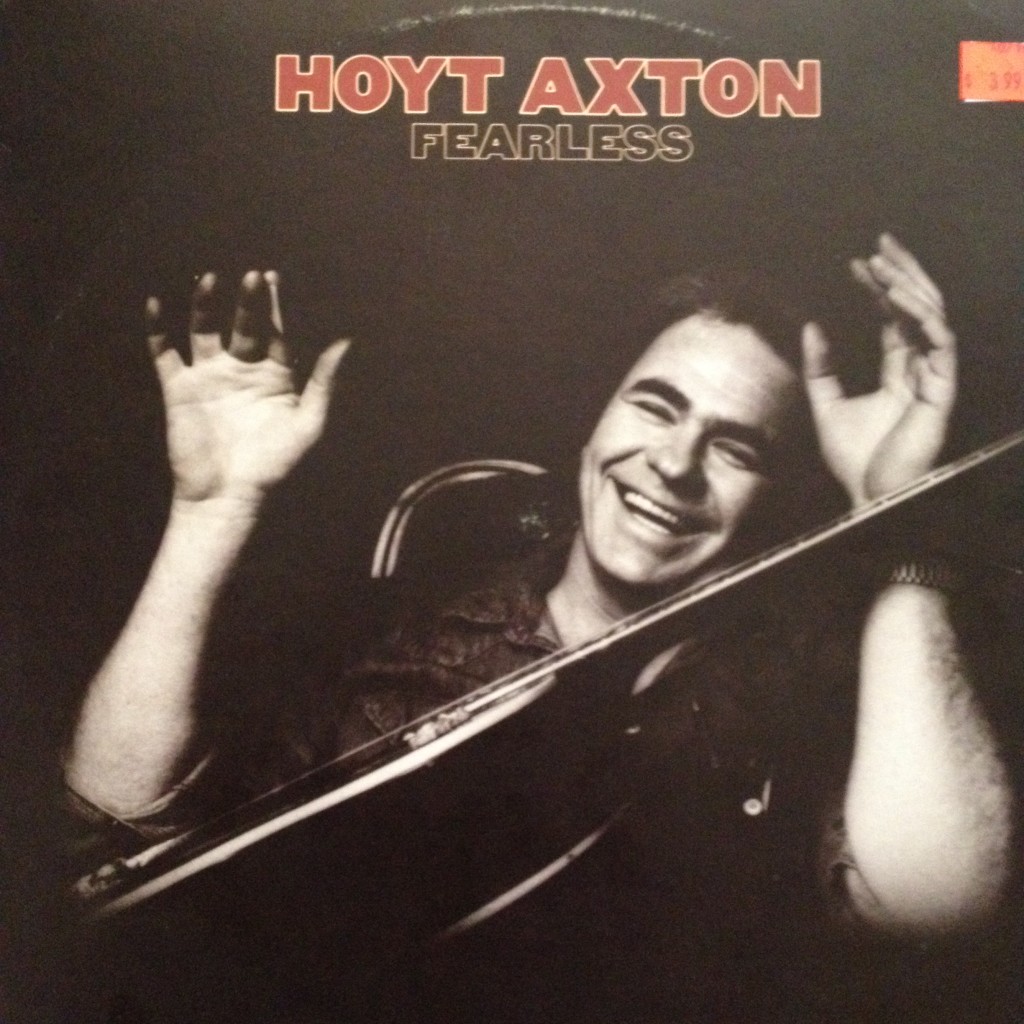 There are several songs on this record that made the venerable Papa Burrows "Hoyt Axton Drive To Texas Mixtape," including "Idol of the Band," "Evangelina," "Flash of Fire," "An Old Greyhound," "Gypsy Moth," and "Beyond These Walls."
It seems like it was recorded in probably 3 sessions, each with a different rhythm section, and it just kicks ass. Hoyt has an amazing voice and range, and it's put to good use here and showcased in a lot of the strange vocal gymnastics he does for effect. Larry Carlton and James Burton are both completely on their game here, lots of interesting guitar parts and solos.
The thing I love about Hoyt is the quirkiness of his songwriting. In "An Old Greyhound," or example, he sings the line: "don't give a damn who you think we am, we're bein' who we are." It's like he's stealing a page from the Roger Miller playbook. Good stuff, it makes me want to get even more Hoyt. Which I will. Soon.