Raised on a steady diet of Guy Clark, Pink Floyd,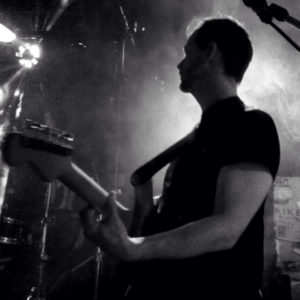 Kurt Vonnegut, Kris Kristofferson, Metallica, J. R. R. Tolkien, Joe Satriani, The Band, Charles Bukowski, James McMurtry and Mystery Science Theater 3000, I draw on an eclectic mix of influences to make my music.
The singer-songwriters were wired into my brain by my father, rocking me to sleep as we listened in the blue glow of the Pioneer stereo.
My teens were my metal guitar virtuoso days, complete with the long hair, leather jacket, and basketball shoes.
I entered Berklee College of Music with visions of becoming Steve Vai or John Petrucci, and I left wanting to be more like Robbie Robertson after studying with Pat Pattison and Jimmy Kachulis.
I graduated Berklee Summa Cum Laude with Bachelor's Degree in Guitar performance.
After college, I embarked on a career of writing recording and performing music and building and repairing stringed instruments, which is how I make my living now.